Weather Cancelations
There is no amount of money
that would persuade us to act irresponsibly in regards to safety. It's unfortunate that we've been cussed out, accused of being lazy, and wanting to ruin people's parties this weekend.
Safety is our #1 concern!! The winds are NOT safe for the use of an inflatable. We aren't keeping anyone's money
. This is our livelihood and how we support our family and provide for our staff. These cancellations hurt us too BUT we'd never be able to live with ourselves if we chose money
over safety and something like picture #1 happened.
Please know that these decisions that ruin peoples days/plans and hurt kiddos hearts
are never easy to make. Being the bad guy isn't easy. Being responsible is incredibly important to us!
**Always rent from a licensed and insured company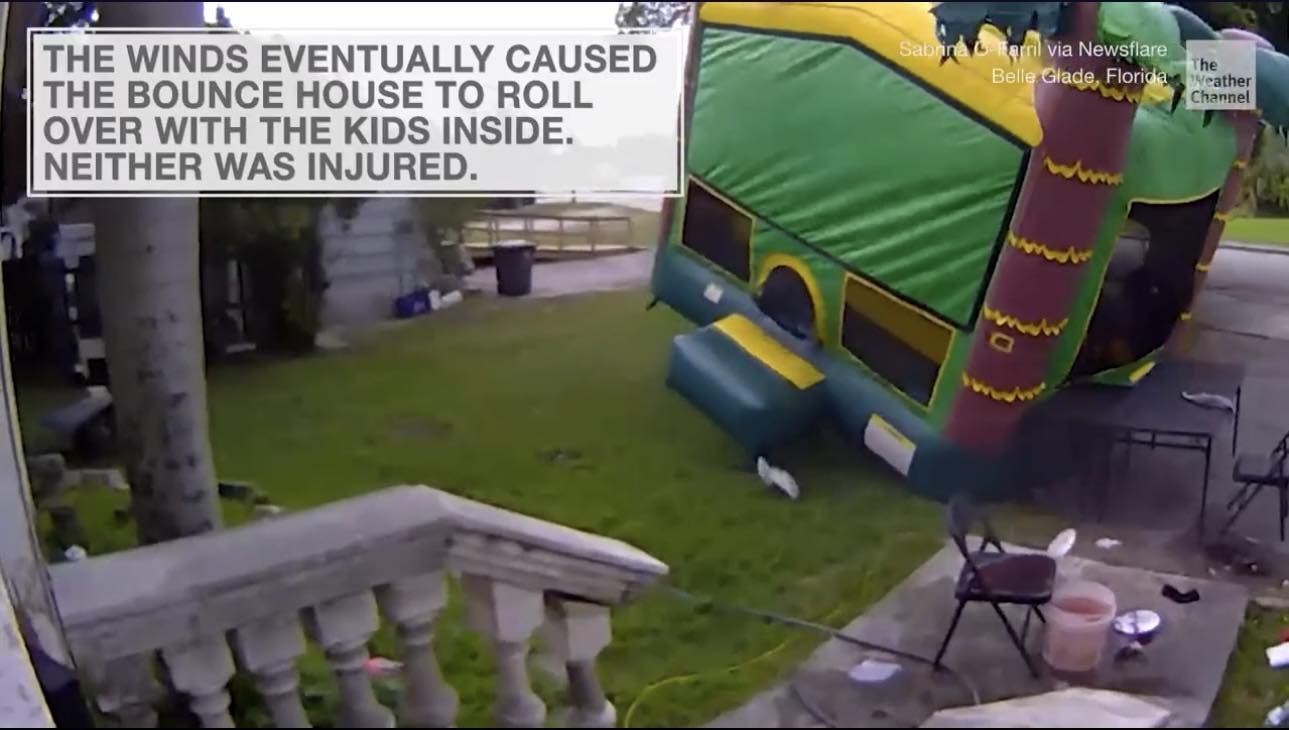 Weather Rule of thumb
We can not control the weather and thlast thing we want to do is Cancel a party.
We know how frustrating this can be but Safty is our number 1 priority.

1. ANY CANCELATION ON OUR PART DUE TO WEATHER WILL CARRY A RAIN CHECK FOR ANY MONEY THAT HAS BEEN PAID TOWARDS THE PARTY. THE RAINCHECK CAN BE USED TOWARDS AND FUTURE DATE. rEMBER TO PICK A DATE EARY AS SOME UNITS MAY BE UNAVAILABLE.

2. WE WILL SET UP IN RAIN AND SNOW WITH A TARP AN MAYBE A SMALL CLEANING FEE IF THE CUSTOMER WANTS TO MOVE FORWARD ON RAIN AND SNOWY FORCAST.

3. WIND IS OUR BIGEST WORRY. IN GRASS WE FEEL COMFORTABLE SETTING UP WITH STAKES IN THE GROUND UPTO 20MPH AND ON STREATS WITH SANDBAGS UPTO 15MPH. IF THE FORCAST STATES THAT THE WIND WILL BE CONSTLY OVER 20MPH FOR THE DAY WE MAY NEED TO CANCEL. HERE IN COLORADO WIND QUEST CAN COME QUICKLY AND BE AS HIGH AS 40MPH.
Frequently Asked Questions
Here you'll find a series of frequent question we receive at Dizzy Party Rentals. This is just a partial list and does not cover every possible question, but is provided to help save you time. If you don't see the answers you're looking for, please call us at (303) 834-9067 and we will be happy to assist you with complete details and friendly service.
If you have any other questions, please feel free to call us any time at: 303-834-9067